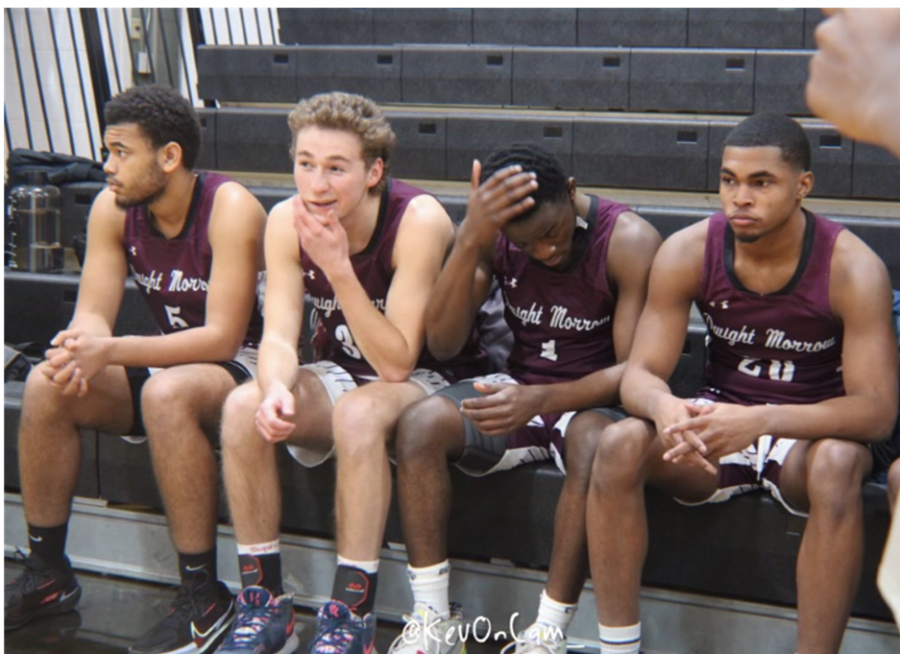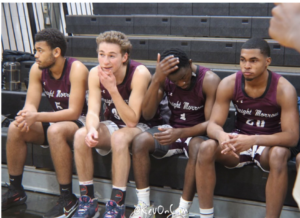 Following the brutal past two years of high school athletics, due to the COVID-19 pandemic, the Dwight Morrow Boys Basketball team is playing in its first 'normal' season since 2019. Following its return to normalcy, the team experienced a coaching change as well. The former coach, Leo Jones, an alumni and historic player at Dwight Morrow, coached the team from 2017-2021. During his time, he achieved winning seasons in all 4 years, as well as four league championships. 
The new head coach, Andre Hampton, another Dwight Morrow team alumni and former junior varsity coach, took on the role. Mr. Hampton was also able to bring along a familiar face to the Englewood basketball scene: Gerald Akridge. Mr. Akridge, another former Raider and long-time Englewood head coach, is seen by many as one of the faces of Raider Basketball. 
"Everyone in Englewood knows Coach Akridge, everyone has an uncle, father, or brother that he coached. Having his wisdom around is great for the team because he's a real part of Englewood's history," senior and Maroon Raiders captain Cody Walls said.
However, the team hasn't been on a winning run this year because of the loss of many key seniors last year. As a result, the team has a record of 1-12, with losses to teams like Tenafly, St. Joes, and Pascack Hills. 
"This season has been tough, we are undermanned, and we have a lot of guys who have never played varsity basketball and we have a hard schedule. But we've been able to come together as a team and play our hardest," Coach Hampton said.
Standouts on the team included Cody Walls, Justin Izzard and Sean Moravsky, all seniors who have been with the program since their freshman year. A new addition to the team is starting point guard sophomore Courtney Howell, a high-energy, athletic young player. 
"We've got a lot of young guys who show a lot of promise for the years to come: Courtney Howell and Damani Williams, a freshman, both with a great scoring instinct. I think it will be a new era of Englewood Basketball," Coach Hampton explained.
Despite their subpar record, the Maroon Raiders are looking to finish out the season strong.