Ellie Kim Makes County Band
DMHS junior Ellie Kim auditioned for the Bergen Concert Band in pursuit of her musical passion and to extend her love of music and playing the clarinet outside of school. Her efforts  led to her selection to perform with the 21-22 Bergen County Band. 
Leading up to the day of the audition was a rigorous process of practice for all students and Ellie spent hours doing so in order to feel as confident as possible to hopefully ensure a smooth performance for the judges.
"Many hours of practice goes into the preparation prior to the audition," Band Director Gary Hollander said. 
Considering all the build up before the audition, and the fact that during the audition the performer cannot see the judges faces, it is easy to understand why Ellie felt nervous before getting up on stage. But she made it.
Ellie performed with the Bergen County Band in January.
"Always try everything, and you won't have any regrets," Ellie said. 
There is an important lesson to be learned from Ellie's philosophy, and Dr. Hollander agrees.  
"It is my hope Ellie will continue her progress and see how far she can go with her clarinet," Dr.Hollander said.
About the Writer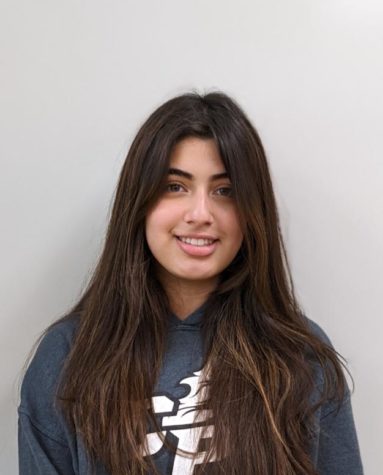 Caroline Vasquez, Staff Reporter
Caroline Vasquez is a junior in the Biomedicine Academy at Dwight Morrow High School and is a first-year reporter for The Maroon Tribune. She is a member...