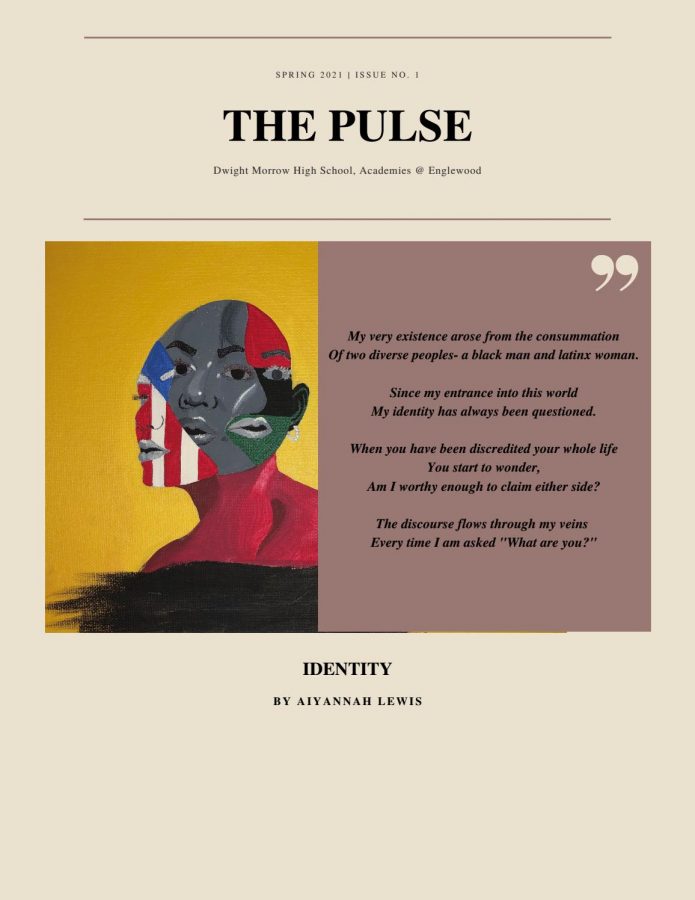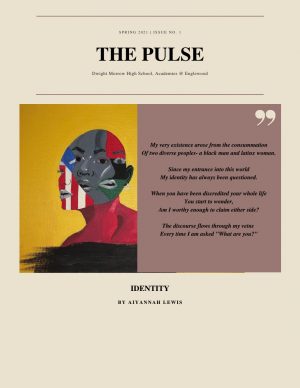 The pandemic has inspired many creative efforts in the arts all around the world, but right here on the DMAE campus the National English Honor Society (NEHS) was also inspired to bring back a much-loved literary magazine for art, poetry and short stories. The Society wanted to offer writers a forum for expression. The Pulse, soon to be published on the school newspaper website, maroontribune.org under its own tab, is the result of this group's labor of love. 
"I think it is a great way for students who are literally creative to express and showcase their art," said senior Dimple Kangriwala, co-president.
The Pulse has been around the high school under various names for quite some time, including years as SPILL magazine, but this year the English Honor Society hoped to attract more students into expressing their writing abilities and creativity because of so many mixed emotions that were caused by the isolation and hardships of the pandemic and remote learning.
"When we were discussing the revival of the magazine it seemed the time to rename it. We took suggestions with the idea it should be something that had connections to the school and the community," explained NEHS adviser Daniel Markert. "After input and a vote, we agreed to change the name of the literary magazine to The Pulse. We felt the connection to the marching band and the idea that the magazine "feels" the pulse of students through their creativity made an excellent match," Mr. Markert added.
Members of the Society were thrilled.
"I really like how it's another creative outlet for students to freewrite," senior Sienna Tu noted.
The Spring 2021 edition of The Pulse consists of 14 submissions, 9 poems and 5 stories, about the coronavirus, losing loved ones, and feeling happiness again.
"I can proudly say that The Pulse is one of our proudest achievements. It's a compilation of original literary works, from poetry to prose, and the best part is that each reflects the creativity and ingenuity of DMAE students," said senior Tenzin Dhasel, vice president of NEHS.
The distinguishing nature of free expression is the hallmark of any literary magazine. This year's creation of The Pulse takes that one step further: a labor of love. Seniors Dimple, Sienna, and Tenzin hope to pass that love to others through The Pulse and the efforts of NEHS.
"It has been a pleasure and honor to work with the NEHS students and watch their work in bringing the lit mag back to life," Mr. Markert said. 
The NEHS hopes to make The Pulse a thriving publication that reflects the creativity, diversity, and heart of DMAE.