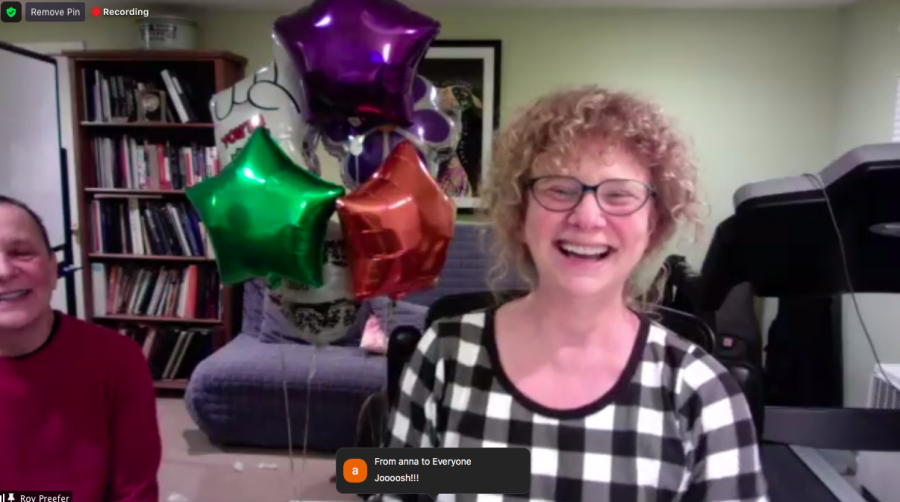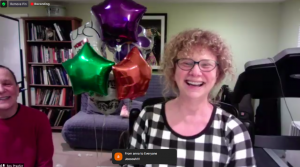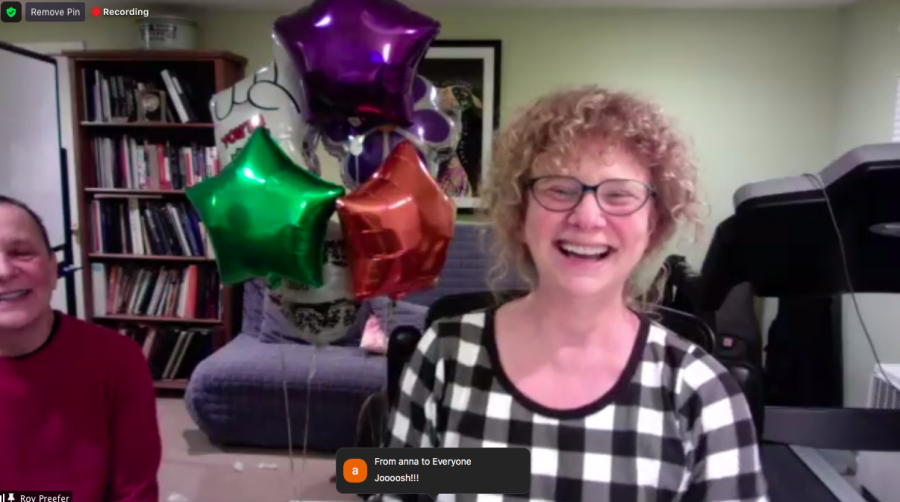 Everyone leaves a mark, whether big or small. Sandy Meltzer left behind a legacy that had greatly influenced her students and community. Ms. Meltzer was a music teacher for DMAE since the inception of the Academies in 2002. Her work and dedication had changed the lives of many students under her tutelage and created a rich musical atmosphere on campus. Her positive and joyful energy made it easy for her students to come out of their shells and connect with her. Ms. Meltzer also pioneered many of the music programs we have today like the concert/marching band, chorus, Tri-M, and the musicals. Unfortunately, after 19 years of teaching at DMAE, Ms. Meltzer hung up her baton and retired. 
"Ms. Meltzer opened students' eyes to the world, whether a place or other periods of time, and taught them to see what was out there. With her talent and joyful intensity, she set a high standard for our school," social studies teacher Judy Aronson said.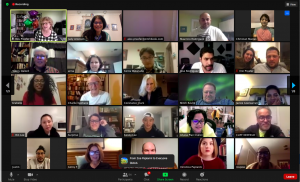 When news came around concerning Ms. Meltzer's retirement, Ms. Aronson and English teacher Mindy Rochman immediately answered this call to action. The two sought to commemorate her deep involvement within our school campus since the founding of [email protected], which resulted in a surprise retirement party. They first contacted her husband, who was essential because he helped them set up the zoom call behind her back. The three tracked down the alumni and former faculty who were greatly influenced by Ms.Meltzer. On the night of January 28th, her husband told her that their two children were on a Zoom call, and when she got on, she was greeted by pages upon pages of alumni and former faculty staff.
"I miss you. I love you. You showed me how beautiful music was, told me I had potential, and sparked it" expressed senior Jeo Dela Cruz. He also added, "you are like a ball of sunshine!"
With almost twenty years of teaching, Ms. Meltzer touched many student's lives. As a result, more than 50 alumni came back to express their gratitude. Here are some of their sentiments: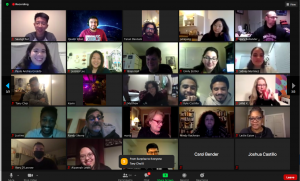 Tyrone Inniss from the first class of 2006: "Thank you for everything you have done. The fact that so many people are here is a testament to how many lives you have touched. You've helped us build values and I am appreciative of that. I love you!"
Alyssa Plan from the class of 2012: "Thank you so much for creating the space where I could be a complete weirdo, a space to just be me."
Kyle Castillo from the class of 2018: "Ms. Meltzer, you helped me gain confidence and believe in myself through small vulnerable moments." and "Your words, 'you can do more than you think you can' have stayed with me."
Jessica Lee from the class of 2019: "I can't thank you enough Ms. Meltzer. You poured out all of your love and understanding to us. You humbled us too. You shaped my life. I think of you as a monumental figure in my life."
Rachel Chung from the class of 2021: "Thank you for changing me! Being on stage, I was robotic, but thanks to you and how you instilled confidence in me, I changed."
She was in awe as she took a trip down memory lane. The countless familiar faces of those who truly recognized her impact expressed their appreciation through kind words. The call lasted over 3 hours, and throughout it Ms. Meltzer laughed, smiled, and even teared up a little. This allowed her to realize just how large of a role she had within our community, and she will be missed by all!
"We have so many cherished times. You gave me millions of moments too and it felt like we were all one family," concluded Ms. Meltzer at the retirement party.