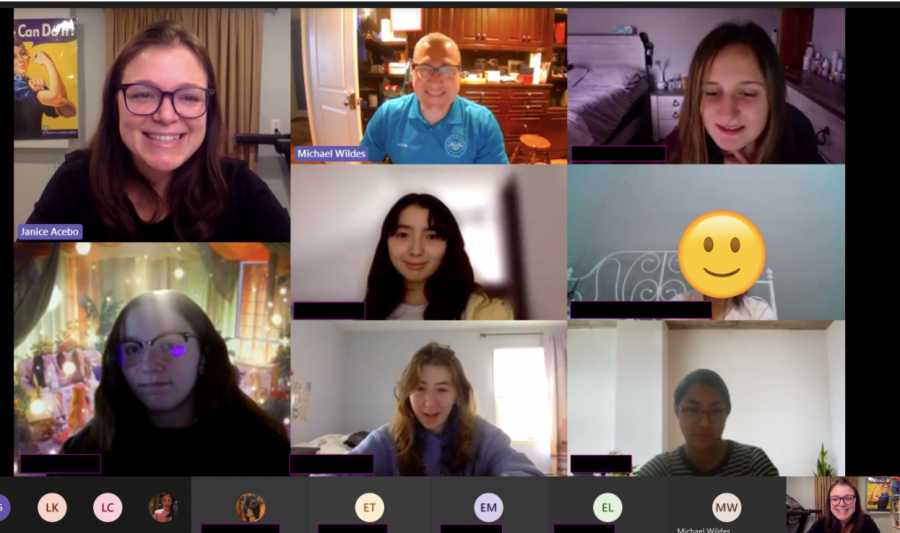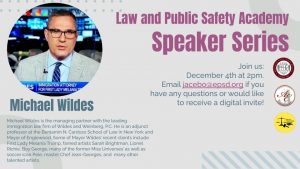 On Friday, Dec. 4, 2020, Mayor Michael Wildes of Englewood visited the LPS Speaker Series. Mr. Wildes is also the managing partner with the leading immigration law firm of Wildes and Weinberg, P.C. His law firm serves a distinguished domestic and international clientele and covers all areas of U.S. immigration law.
"Mayor Wildes is a pretty unique individual who I was excited to have speak to our students," LPS Program Manager Janice Acebo said. "For members of the Law and Public Safety Academy, he represents a combination of many of our interests, having been a law enforcement officer, a prosecutor, a lawyer, and an elected official. He also has a fascinating immigration practice where he has represented many well-known public figures including First Lady Melania Trump and world-famous soccer legend, Pele," she added.
Many students were amazed at how accomplished Mr. Wildes has been throughout the span of his professional career — or careers to be exact.
"One thing I found pretty cool about Mayor Wildes was that some of his recent clients were celebrities like Sarah Brightman, Lionel Richie, and Boy George," sophomore Emely Mora commented.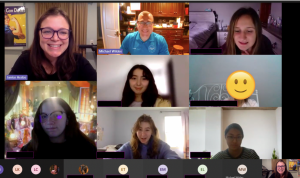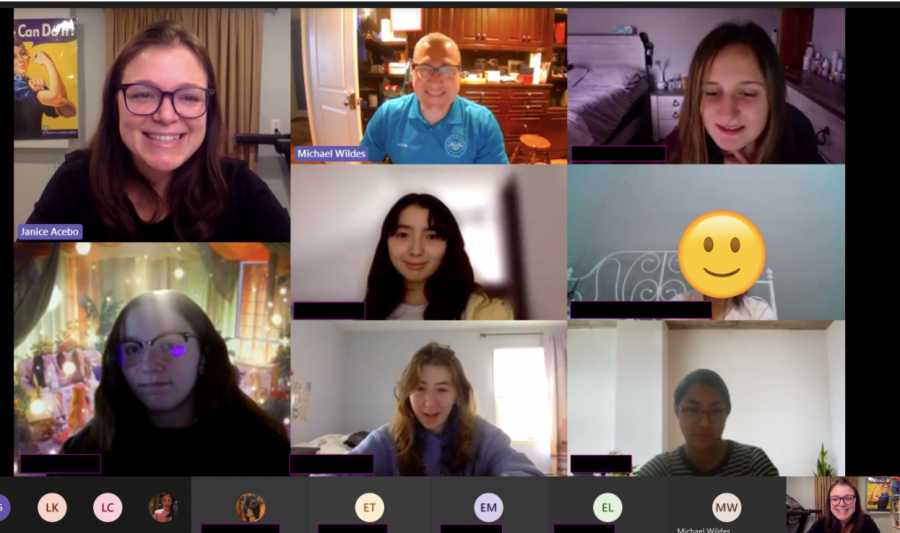 Mr. Wildes shared not only his professional but also personal experience with the students. He mentioned how he became interested in law — specifically, immigration law — because of his dad, Leon Wildes, who was also an immigration lawyer. Leon Wildes' best known accomplishment was his successful representation of John Lennon in his widely publicized deportation proceedings. 
"Mayor Wildes is definitely dedicated to everything he does, which is very impressive. As part of the Law and Public Safety Academy, I believe we would want to know the challenges and accomplishments we have to face when working in law," Emely Mora said.
All students are encouraged to attend the next meeting in January!