AP US History Students Tour Capital
On May 13, 2019, DMAE sophomores taking AP United States History went on an overnight trip to Washington D.C. The trip was organized by history teacher Judy Aronson with the company ET Adventures.
The trip lasted 3 days and 2 nights and cost students $320, which included everything except for lunch and dinner. They stayed at the Metro Points Hotel, which is approximately 30 minutes from central D.C. Five teachers volunteered as chaperones for the trip, including Ms. Aronson, and teachers John Cash, Kathy Duda,  Nicholas Salvatore, and Jana Sperber.
"I had a lot of fun on the DC trip. I loved spending time with all my friends and enjoying the amazing weather. This trip was truly unforgettable, and I will never forget having fun in the hotel, eating awesome food, and enjoying all the different monuments," sophomore Khushi Panchal stated.
There was a total of 43 students on the trip. The students were split up into smaller groups of 10-15, each group accompanied by a chaperone. They visited the Holocaust Museum and saw the production of "Into the Woods" in Ford's Theatre where President Lincoln was assassinated. They also witnessed the House of Representative deliberating a bill. While they were at the Arlington Cemetery, they were able to speak to Vietnam veterans at the Iwo Jima Memorial and experienced a new understanding of the impact of war.
"The students behaved very well. The way they gracefully and respectfully presented themselves shows how they rose to the challenge and set a great example for the incoming freshmen," Ms. Aronson said. "I'm really proud of them!" she added enthusiastically.
For next year's trip, Ms. Aronson plans on adding the Newseum to the itinerary, an engaging, hands-on museum as well as arranging a meeting with a member of Congress.
About the Writer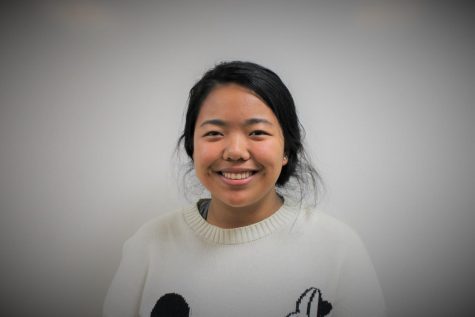 Dekyi Tsotsong, Section Editor and Senior Staff Reporter
Dekyi Tsotsong, a second year member of The Maroon Tribune, is a junior in the Law and Public Safety Academy at the [email protected]. She is the Vice-President...