Boys Varsity Basketball Co-Champs of Big North Division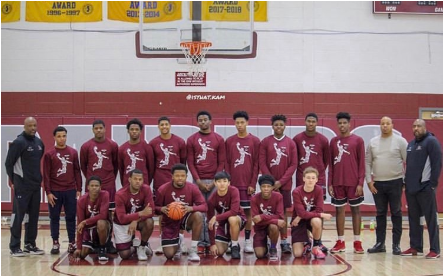 The Dwight Morrow High School Varsity Basketball Team tore up the Big North Conference in their Division this year. The Patriot Division, consisting of formidable opponents such as Tenafly (11-1) and River Dell (6-6), were the only two teams seemingly worthy of competing with the DMAE Raiders. The Raiders showed their dominance by beating River Dell both times they played them, and took one win against Tenafly in their two game series with the Tigers.
The Maroon Raiders squad qualified for the Bergen County Jamboree Tournament for the second year in a row under Head Coach Leo Jones. They also earned the No. 7 seed in the state tournament and were victorious in a first round home state game against Dover High School.
"It was another exciting year for the boys basketball team which finished the year with a 17-11 record and were Co-Champs in the Patriot Division of the Big North Conference," Athletic Director Richard Suchanski noted.
According to Mr. Suchanski, there were also some "memorable individual accolades," and these achievements included Senior Owen Roberts who earned his 1000th  point against Demarest High School and was selected to participate in the NJ All-Star Senior Showcase Game. The Raiders also had two players named to the Bergen County All County Team, Senior Jihad Edmond was selected 3rd Team and Senior Owen Roberts was selected 1st Team.
The Raiders practiced day in and day out, and this effort proved how much these players love the game.
"This season was most of our senior year so we were really diligent and we had a lot of really well-trained players who put a lot of time and effort into the season. I think we had a lot of positive results come out of it," senior and center forward Miles Barksdale said.
The team and coaches were congratulated by Mr. Suchanski for their success this year and he hopes next year will be similar.
"I'm looking forward to another thrilling season next season," Mr. Suchanski said.
About the Contributor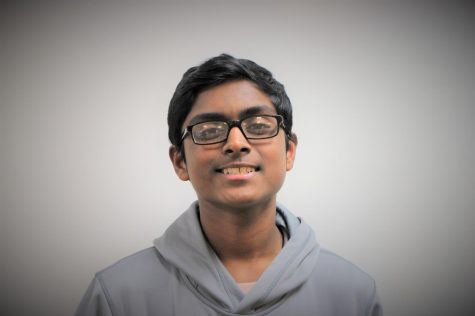 Sid Somashekar, Staff Reporter, Sports Reporter
Sid Somashekar is a junior in the Pre-Engineering Academy. He is a third year writer for The Maroon Tribune, who has written on sports, including  football...