New Style at Bergen Blowout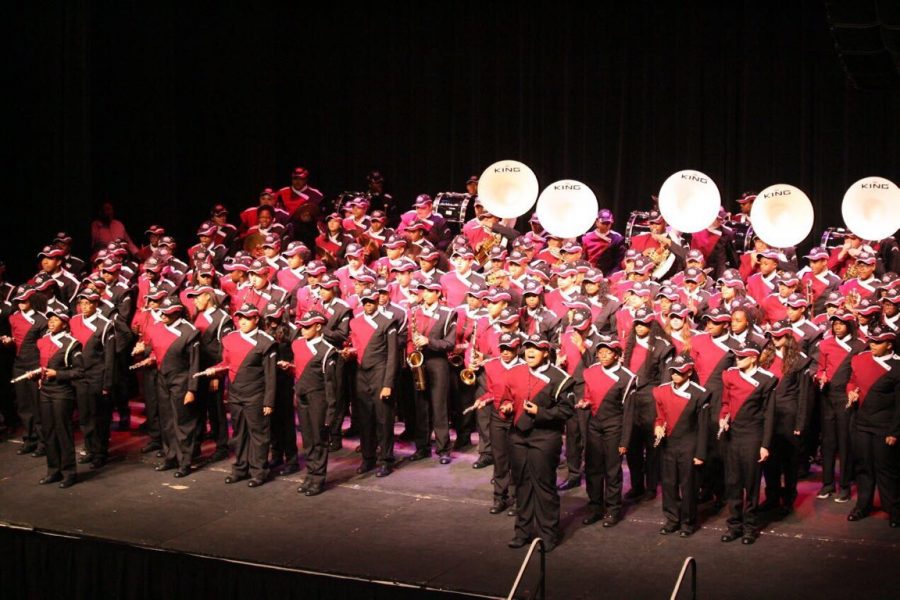 On Wednesday, Nov. 8, 2017, at  Bergen PAC, DMAE's Marching Band gave a powerful performance at the fifth showcase of regional high school marching bands known as Bergen Blowout. This annual event demonstrated different styles of music, and promoted school spirit and student unity through music and friendly competition.
"I created Bergen Blowout because I wanted to come up with a different format for the students to perform, an indoor marching band concert to show different types of school performances," Band Director Gary Hollander said. 
The showcase began with the color guard, followed by the drumline routine and finally the full instrumental ensemble. Dwight Morrow High School, along with Teaneck High School and East Ramapo High School, performed for the cheering crowd.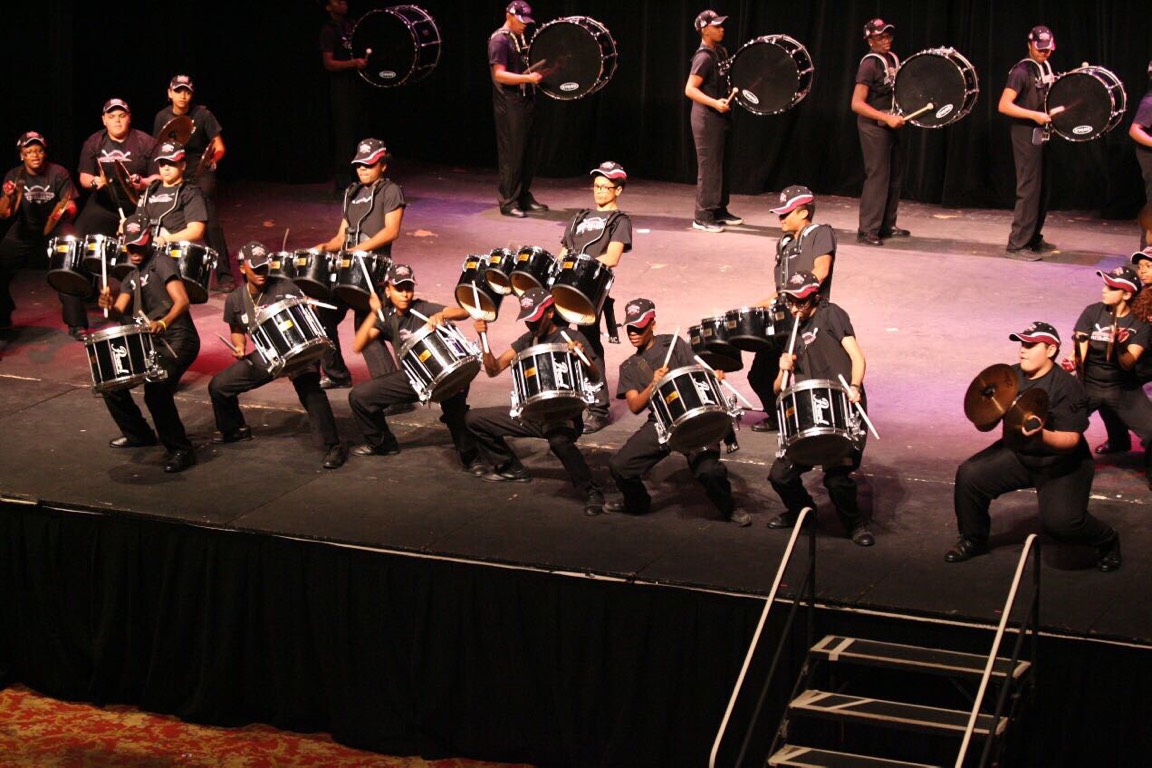 "It was my first time attending and performing at Bergen Blowout," senior Nicole Chica said. "I honestly didn't know what to expect, but it was a great night. All of the classes and after school practices really paid off," she added.
Members had a full schedule with practice every morning and football games every Friday. Everyone who participated in Bergen Blowout spent countless hours practicing to perfect their skill and please the audience.
"The band was definitely prepared this time," Dr. Hollander said. "It was their best performance of the five years we've participated in Bergen Blowout."
Dr. Hollander plans to exceed each performance for upcoming years with the "The Pulse of Englewood."