New Freshman Experience Welds Friendships
On September 28, 2016, the Freshman class of DMAE traveled to Alpine, NJ, for "Freshman Experience" a day of fun and socializing. Freshman Experience was a spontaneous excursion held in lieu of the usual Frost Valley trip, which was cancelled. History teacher Judy Aronson  coordinated the event to promote friendships and pride even if only for a day. The less expensive event allowed for almost full participation and students established connections with each other that would last a lifetime.
Activities included square dancing, archery, rock climbing, and a bonfire. Many students believed that the bonfire had the biggest impact on them.
"Everyone had to write on a card about their biggest fear in high school and then throw it into the campfire," Ms. Aronson said.
The trip allowed students to interact with peers they did not know, making students feel more comfortable.
"I wasn't sure I was going to make a lot of friends but going to the Freshman Experience  really helped me see how many new friends I had," Klaudia Spaihou said
Another plus at Freshman Experience was the help of upperclassmen who helped to organize the activities and mentored  the freshmen.
"I had a great time. I bonded with so many awesome people and we shared many things about each other," Natalia Krol said.
The teachers who made the trip possible were dedicated to the students and gave them valuable information about the school to optimize their first year at DMAE. The trip did not just help to create relationships between students, but also between students and teachers.
"Teachers could have gone home at three o'clock," Ms. Aronson stated. "Instead, they chose to spend a very long day and evening with kids who they really cared about."
About the Contributor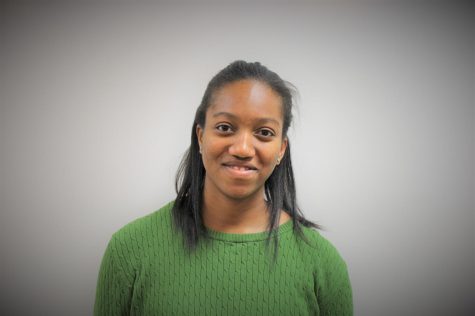 Courtnie Beckford, Senior Staff Reporter
Courtnie Beckford, who is currently a senior in the Biomedicine Academy, is a fourth year writer for The Maroon Tribune. She loves to write about school...