FBLA Soars at State Competition
Members of the [email protected] Chapter of the Future Business Leaders of America (FBLA) competed and won at the State Leadership Conference held February 18-19, 2016, in Atlantic City. Juniors Elliot, Sammy Yuen, John Melesanis, and Cindy Li along with sophomore Qaadir Khan won the right to compete at States after placing in the Northern Regional competition. These students became eligible to compete in the national competitions in Atlanta, GA, this summer. Even though there have been many changes to the FBLA competition regulations and locations, the competition is an opportunity to practice what they have learned.
John Melizanis, who competed aggressively at the regional level, was a little nervous at States.
"I was stressed, there was a lot of people there. It was bigger than we thought it would be but it was a good experience overall," John said. "I think the judges liked our whole entire idea, they seemed enthusiastic about it, so that was how we won."
On the other hand, Elliot Fischer was not intimated by the crowd or the competition.
"I was competing with 250 other people and I did not expect to make it, but I'm happy that I did. It's like taking a test, you definitely have to think, but it was not too bad. You have to focus on the problem at hand,"  Elliot said.
John and Sammy Yuen competed in the business plan event and won third place at States. Elliot placed fourth in computer problem solving and Qaadir Khan earned an honorable mention in that category. Cindy Li became an alternate during the Pre-Judged event before the competition.
The most important message of the FBLA is self-initiative. Most of the members of FBLA are eager to seek information for themselves and learn about the world of business and entrepreneurship. Most of the members of FBLA have background knowledge about business. Some even own a small business already. For example, John and Sammy own their own small business in Englewood teaching students and adults about coding and computer programming.
"I was really interested in business, and I wanted to do something with that," John said.
It has been 13 years since the start of the [email protected] Chapter of FBLA and Mitchell Ravitz has been an adviser since the beginning.
"I'm very proud of them, they win totally on their own effort," Mr. Ravitz said. "I have nothing to do with that but give them the opportunity; it means that students are self-motivated to achieve and they have an interest in their own success," he concluded.
The FBLA is a non-profit organization that promotes business ethics and prepares students for "higher education and beyond." Each year, the [email protected] Chapter helps more than 200 students prepare for the business world.
About the Contributor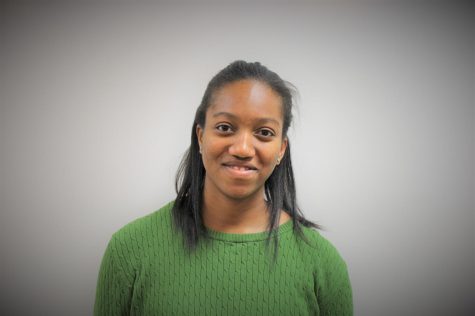 Courtnie Beckford, Senior Staff Reporter
Courtnie Beckford, who is currently a senior in the Biomedicine Academy, is a fourth year writer for The Maroon Tribune. She loves to write about school...