"We Dance Because…"
2nd Annual DMAE Dance Concert
RAVITZ
DMAE held its second annual Dance Concert on Wednesday, May 4, 2016, in the Dizzy Gillespie Auditorium. Festive banners hung above the stage bearing words that drove the production: Freedom, Love, Fun, Confidence, Expression.
The Dance Concert was organized by dance teacher Marisa Catena. She was assisted by juniors Hope Pointer and Gabriel Brown who produced the event as well as danced in it. The concert attracted many students, parents, and faculty and although the auditorium was not full, those who attended were enthusiastic as they watched the 10 performances that included something for everyone: hip hop, merengue, bachata, Afro-Caribbean, and Bollywood. Several different genres of music and cultures were represented.
With a script in hand that she waved in the air from time to time, Ms. Catena  passionately introduced each performance. She told the audience the history and background of each dance and what it meant.
"We talked a lot throughout the year about the different reasons why people dance, why  they dance hip hop, why contemporary, or Latin or Indian dance, and that's how I introduced each piece. " Ms. Catena said, "I explained why each particular dance form is dancing because there are many reasons why people dance!" she added with a grin.
"This dance would not have been the same without her influencing us to be confident and encouraging us to express ourselves through the art and beauty of dance."
Her main purpose in explaining how and why the students danced each dance was to educate people on the fact that there is more to dance than just dancing for fun and that it is a true art form.
"I think part of being a dancer is to perform. I wanted to give the students the outlet and the space to perform," Ms. Catena said. "And then part of that is practicing, so that when it does come time to perform, you are ready. All this practice leads to an end goal."
Most of the performers from the event were in Ms. Catena's performance dance classes and dance workshop classes. Their end goal was to showcase what they had been working on.
"Ms. Catena played a huge role in 'Wild Things,' the contemporary piece I was a part of," explained sophomore Savannah Gajda, who is in Ms. Catena's contemporary dance workshop class. "This dance would not have been the same without her influencing us to be confident and encouraging us to express ourselves through the art and beauty of dance."
Some students even decided to take it a step further and do a solo, duet, or trio. Junior Krishalei Locquiao, for instance, was the only student who performed a solo.
"I was kind of nervous because it was originally a duet so it was kind of harder t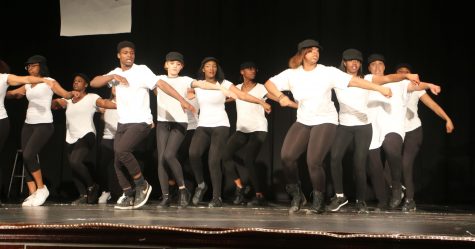 o do the choreography without another partner, but I was able to pull it off by dancing and practicing all the time," said Krishalei, who has been dancing ever since she was in sixth grade.
Students, however, were not the only ones who showed off their talents. Teachers also had the opportunity to share skills in the faculty dance. They danced alongside fellow students to Justin Bieber's hit song, "Children."
"Taking part in the dance concert with fellow teachers was so much fun," Jana Sperber said. "It was exciting. I loved it. It's cool to work together outside of academia."
Students and faculty can anticipate another thrilling concert in the next school year. Ms. Catena hopes the event will drawn an even larger crowd.
About the Contributor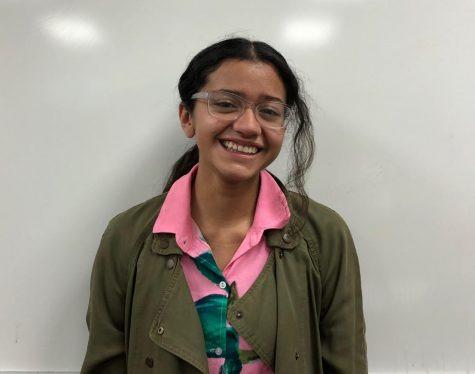 Ashley Lopez, Section Editor
Ashley Lopez is a senior in the Law and Public Safety Academy. This is her third year in The Maroon Tribune. She loves traveling, reading, and writing....