Meet Your New Friends: HTML and The Worldwide Web
Web Design is more than numbers and codes. In fact, according to students in the Practical  Web Design Club, web design is  like a friend, because it is so interactive. Students have the opportunity to learn a little coding, work on school websites and even do charity work in the club.
The club was started by Mitchell Ravitz, Information Systems Academy program manager, to help students create their own website. Students learn HTML and other coding programs to help  make an interactive website. Many students joined  because they are interested in technology or want to pursue web design as a career.
"When I open my own business, or start of my own company, I will be able to make my own website without having to pay someone to do it for me," freshman Jaquan Pollard said.
Past Practical Web Design Club participants worked together on a project that enabled other people to feel better about themselves. The students made a CD called, "Transition to Adulthood" that was distributed across the nation to be used by children with disabilities as they reach age 21. This CD helped others with disabilities feel better about themselves. This project even won awards.  In addition, club members have made websites for non-profit organizations such as "Are You Next?" These activities and more are why the club remains popular.
"Web design in the past was used to capture people's attention; now it is more graphic and interactive," said Mr. Ravitz.
Web design is interactive  because it has an impact on how the use navigates the internet. What is on the internet is public, so it can affect many different people in many ways.
"Yes, you can change the world through Web Design," sophomore Qaadir Khan explained. "The information you display on a web page is seen and shared, so design and content count," he added.
The club also covers many activities for the school, such as Englewood Idol. Students videotaped Englewood Idol and made a clip for the beginning of the show. The students also maintain most of the school websites. From the basics of practical web design, to the more complicated algorithms, updating a website is easy if followed through from beginning to end.
"Web design is only as difficult as you make it," Mr. Ravitz concluded.
About the Contributor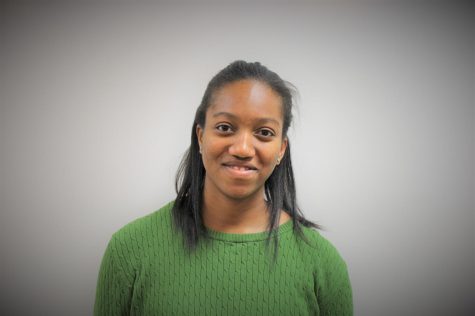 Courtnie Beckford, Senior Staff Reporter
Courtnie Beckford, who is currently a senior in the Biomedicine Academy, is a fourth year writer for The Maroon Tribune. She loves to write about school...