Girls, We Run This: Female Leaders in the Making
The new DMAE Young Women's Leadership Council, counterpart to the new Young Men's Council on campus begun in the fall, opened up the New Year with the selection of its candidates. The competition for a seat on the council was rigorous with only 28 spots open and more than 90 applicants, including many sophomores. The students who had handed in their applications in December and who had been interviewed in January were anxious for the results.
"I was very nervous because I have many big plans for Young Women's Leadership," said junior Melody Moreno. "I would have been very disappointed if I could not execute my plans.
Mission Statement
Any person on campus who identifies as a female was able apply to the council. The admissions committee was seeking women who not only exhibited leadership skills, but had a drive to tackle campus and community matters.
"The purpose of the council is to give students who identify as female opportunities to advocate, create, have an impact, and foster a campus of excellence while participating in their broader community" said Liz Corsini, the director of the Zone on campus.
Ms. Corsini, one of the leaders of the Young Women Leadership Council, is committed to helping young women find their voice. The council was originated within the Zone, a campus organization committed to service, leadership, philanthropy, and academic success. It is the heart of The Young Women's Leadership Council.
The Application Qualifications
Several qualities went into the consideration for the candidates including sustained academic standing, creativity, open-mindedness, and ability to cooperate. A student must show a deep want to advocate, to mentor, and to change.
"One of our long term goals is to create a collaborative, meaningful, and sustainable group," said Ms. Corsini. "I would like to add that I was surprised at how incredibly thoughtful the applicants were."
Ms. Corsini said that leaders come in all forms and wants to integrate a variety of people within the group. Diversity in thought, backgrounds, and skills were heavily considered in the ultimate creation of the group. With so many qualified students applying, however, the selection process was made even more difficult.
"Even if they have not been selected for this particular leadership group, there will be a chance for them to participate on a committee level or in other leadership activities," Ms. Corsini said.
Those who were not accepted at this time were given a chance to participate in a variety of other clubs provided by the Zone such as Green Dot and the Gay Straight Alliance. In addition, the original size of the Council was increased from 28 to 30 spots and a secondary cohort was created with approximately 16 students who will be admitted next year. All applicants have the opportunity to participate in a leadership committee and were encouraged to join other clubs at school.
A Strong Foundation for Building Goals
Both The Young Women's Leadership Council and the Young Men's Leadership Council were established through the efforts of campus leaders. Ms. Corsini, Joe Armental, Barry Harris, Carol Bender, Glenda James, Laura Mathieu, and Mariam Gerges all took a proactive role in getting both organizations up and running. These Councils are meant to be two parts of a cohesive whole which will work together in order to approach various issues.
The first month of meetings will be focused on developing team-building and listening skills. Next, students will be able to vocalize the issues that are important to them on a campus and global level. Administrators and school staff will be there to facilitate discussion, but ultimately it will be up to the students to initiate change. The community service and service-learning component of the council will also be directed by the students.
According to Ms. Corsini, allowing students to develop their individuality and voice their concerns will give them the skills needed to succeed in school and in life. Building confidence, motivation, and realizing one's full potential will also be two priorities for members of the new DMAE Leadership Councils.
About the Contributor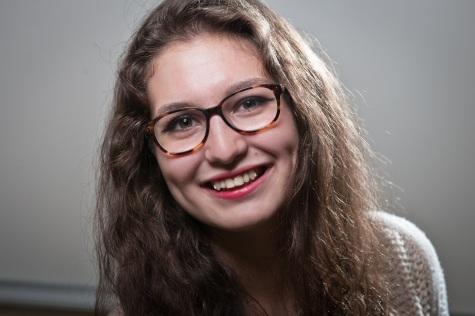 Julia Tache, Senior Staff Reporter
Julia Tache is a senior from the [email protected]. She plans to pursue both law and journalism as her chosen fields of study after high school. Even...