Three DMAE Cyber Aces Rank in National Competition
People of all ages took a seat in front of their computers to take the Cyber Aces Security Challenge last winter. In a simultaneous, nationwide trial, a few of DMAE's very own students prepared themselves mentally in order to test their knowledge on cyber security, and, hopefully, rank in the top percentile of their state.
The Cyber Aces Challenge, sponsored by the SANS Institute through the Cyber Aces Foundation, was a series of three tests composed of questions concerning operating systems, networking, and system administration. The tests were all three weeks apart, with the final one ending on Dec. 4, 2013. Of the thousands of people taking the test, three of them happened to be members of DMAE: sophomore Elliot Fisher, senior Christian Macias, and junior Jeffrey Xu. They didn't start with a lot, but they came away with more information of Cyber Security than they could have asked for.
"I definitely think that the knowledge I gained is, and will be, useful to me. The cyber security content I was tested on will be invaluable to me if I pursue a career in IT," Jeffrey stated when asked about the beneficiary qualities of taking the Challenge.
What these three 'ace' students achieved were places in the competition that would make any parent proud. It was thanks to these students that this high school has been acknowledged as the only school in Bergen County to place in the top 10 in New Jersey. Jeffrey placed 7th overall in New Jersey and was ranked 462nd nationally. Elliot placed 33rd in New Jersey and was ranked 1308th nationally, and Christian placed 70th in New Jersey and nationally ranked as 2172nd.
"I felt like I had done really badly, personally, but apparently I had done better than a couple of other people," Christian remarked happily.
Cyber Aces Club members were recruited by advisor Mitchell Ravitz by email. He contacted all of the students in the Information Systems Academy (ISA) and asked them to consider giving the Challenge a try because he had registered for the competition. This email also included information that about the contest topics, explaining that there would be miniature 'courses' available to prepare for the contest on safe guards, such as firewalls and antivirus software.
"The company that sponsors [the Cyber Aces Challenge] is a big company in doing training for computer security," Mr. Ravitz said. "I think the challenge itself really stimulated the interests of the students and is what helped to motivate them for this," he added.
While the Cyber Security team did well this year, Mr. Ravitz looks forward to having more students participate in the 2014-2015 school year. The team is open to new members who are ready to use what they have learned in their IT core classes.
"Although it's a tough road, it's definitely very rewarding and you'll have teammates helping you along the way. I hope to see more students come with us next year," Jeffrey said.
About the Contributor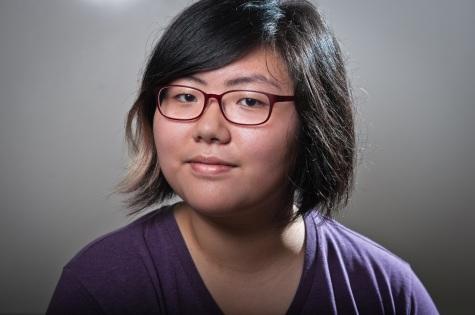 Jeen Park, Web Administrator
Jeen Park is a senior in the Information Systems Academy and the head Web Administrator of the Maroon Tribune website. Ever since she entered the Academies@Englewood,...