Green Dots to the Rescue
If you had the chance to prevent suicides would you seize the opportunity? In the US alone, there are approximately 4,400 suicides every year due to bullying. However, those numbers can deteriorate if more people interfered.
The Green Dot club trains students to intervene in potentially violent situations. Within this club, students learn how to identify these situations as well as several methods on how to protect a victim of sexual harassment, bullying, or stalking, without bringing harm him or her self.
"Students learn strategies with how to intervene in potentially violent situations. That intervention is called a green dot. In Green Dot, we have open discussions on how to raise awareness. We discuss different scenarios and how to intervene," Green Dot trainer Mariam Gerges said.
On Thursday, May 29, 2014, Green Dot participants held a fundraiser. They sold ice pops in hope of bringing others a better life.
"We are raising funds to donate to a healing space," Mariam said. "It is formally known as The Rape Crisis Center in Bergen County to help assist victims of sexual assault," she added.
The students were inspired to make a difference. They are no longer bystanders, but active members of the community who put in a lot of effort to prevent bullying. Among those inspired students was freshman Alyson Sirotinsky.
"I was bullied when I attended elementary school because I didn't know English very well and spoke with an accent. I joined Green Dot so that I could help people who need it. I know what is like to feel tiny and alone in a very big, populated world," Alyson said.
Another Green Dot freshman is Ankit Shangla. Although he was put in the class accidentally, he found the class to be extremely effective when it came to training the students in potentially dangerous scenarios.
"I thought it would be really boring. However, it was very inspirational," said Ankit sincerely."Violence prevention programs are something people don't think about, but once I took the course, I found myself viewing it in a completely different perspective," he said.
Not only are Green Dot members going to intervene in bullying scenarios, but they will also motivate bystanders to become up standers. A student's choice is like the Domino Effect. If one defends another, others will defend as well.
If there is a truly dangerous situation, then there are other methods of dealing with the problem. Students have the option to either call the police or notify a trusted adult about what the student witnessed.
Another useful method is to create a diversion. If a witness takes the focus away from a situation, then the victim has a chance to escape the bully.
This club is not just another class people attend. Green Dot students have the ability to grasp everyday situations. This preparation will transform them into selfless, urbane individuals, who will always do the right thing.
About the Writer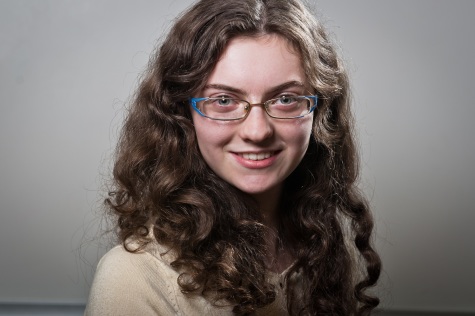 Elizabeth Lopata, Staff Reporter
Elizabeth Lopata is a sophomore in the Information Systems Academy. She was a first year reporter for The Maroon Tribune last year and found writing for...